Increase in Performance for FTF Group's Heating Panels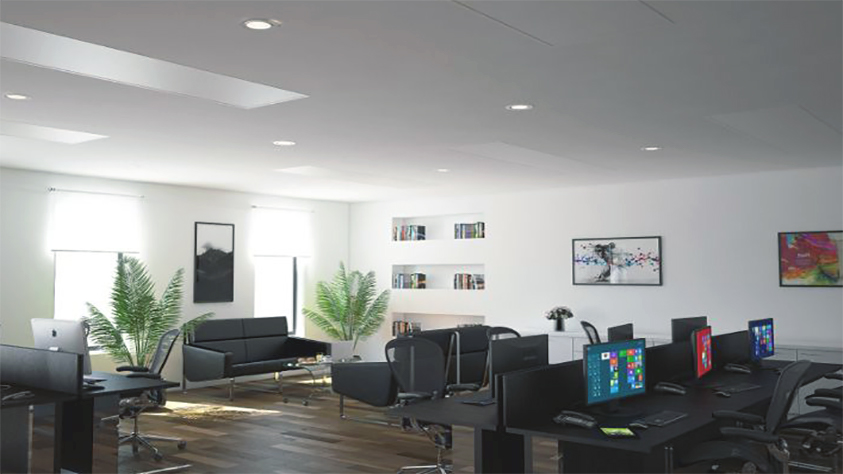 Recent independent testing performed by HLK (Heizung Lüftung Klimatechnik) Stuttgart, has shown that the heating performance of FTF Group's Modula SP Radiant Heating Panels has increased by more than 10%.
This increase in performance is mainly due to new bonding techniques employed during the in-house production of the radiant heating panels. FTF Group's heating capacity of their CE certified Modula SP panels has increased from 150 BTU/hr/ft² @ 99∆TF to 167 BTU/hr/ft² @ 99∆TF based on the independent testing conducted in accordance with EN 14037. These results correspond with FTF Group's testing carried out at FTF Group's BSRIA calibrated in-house climatic test facility in Derby, UK.
FTF Group's new bonding technique has been refined over several years of research and development utilizing the latest in thermal imaging technology to analyze the optimal bonding methods.
New Bonding Technique

Old Bonding Technique

Modula Radiant Heating Panel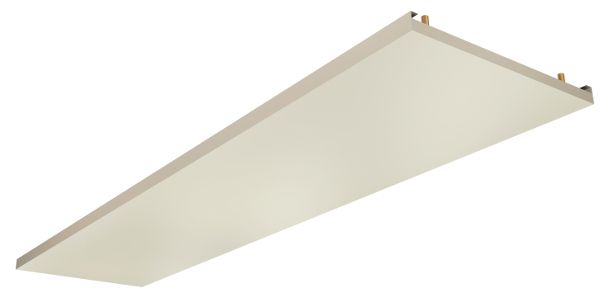 Modula is an unobtrusive radiant heating panel compatible with all types of exposed ceiling grid systems as standard. The panels are manufactured from 18 gauge thick smooth-faced zinc coated steel and are powder coat finished in RAL9010 (White) as standard, although other RAL colors are available as an optional extra. Modula panels incorporate a seamless serpentine copper coil formed on a full CNC state-of-the-art in-house bend machine that decoils one thousand meter drums of copper to form individual coils with up to 236 linear feet of pipe without any joints whatsoever (thus eliminating any risk of leakage). These bespoke coils (23/4, 37/8 and 57/8 inch tube centers) are pressure inserted into extruded aluminum pipe seats to give high metal-to-metal contact and the pipe seats are then securely bonded to the rear of the steel panels. This arrangement delivers excellent heat transfer characteristics. Panels are insulated with 213/16 lb/ft3 density 1" thick class 'O' foil encapsulated mineral wool insulation. The technology employed in the construction of the Modula panel results in very high heating capacity at low water mass flow rates.
Modula has been specially developed for use in schools and healthcare environments, where a smooth-faced simple-to install panel with high heating capacity is the preferred solution. Anti-bacterial coatings are also available as an option.
Multi-Service Radiant Panels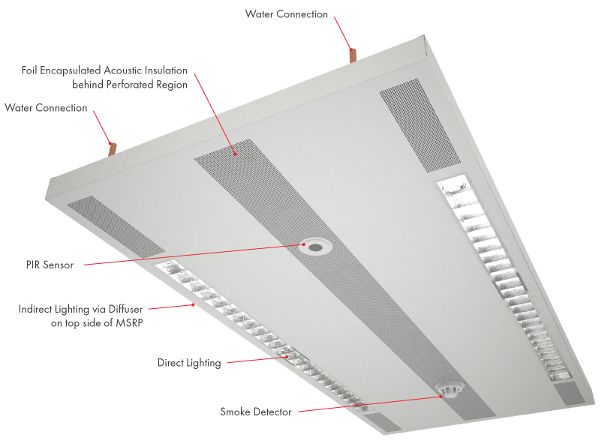 Using a combination of the Modula Radiant Panel and Multi-Service Chilled Beam (MSCB) technology, FTF Group's Acoustic, Lighting and Heating Rafts, otherwise known as Multi-Service Radiant Panels (MSRP's) are a free hanging radiant heating panel which may also have options of lighting and/or acoustic sound absorbing properties.
An ideal solution for schools, youth centers, and universities, other services can also be incorporated such as apertures for sprinkler heads, compartment trunking for other electrical services, apertures for PA and VA speakers plus lighting control, PIR, Photocells and other building services which are 100% pre-fabricated off-site in a controlled factory environment.
Virtually any type of lighting solutions such as direct only, indirect only, a combination of direct/indirect either from the same or different source can be accommodated and are designed, manufactured and safety tested in-house. The performance testing of Heating, Lighting and Acoustic solutions are also carried out in FTF Group's in-house Climatic, Photometric and Acoustic Laboratories and FTF Group also make use of third-party acoustic testing for independent verifications and accreditations.
Design Options
The following building services can be integrated within FTF Group MSRP's:
Heating
Acoustic Insulation
Control Valves
Lighting Sensors
Direct LED Lighting
Sprinklers
Smoke Detectors
PA / VA Speakers
LED Up-lighting
Emergency LED Lighting
Electrical Compartmentation
Distribution Water Pipes
Extruded Polycarbonate LED Lighting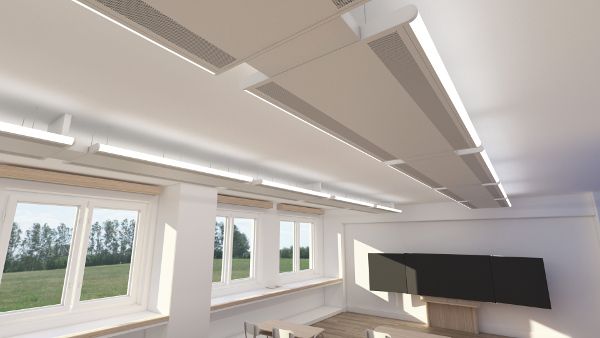 Micro Prismatic LED Lighting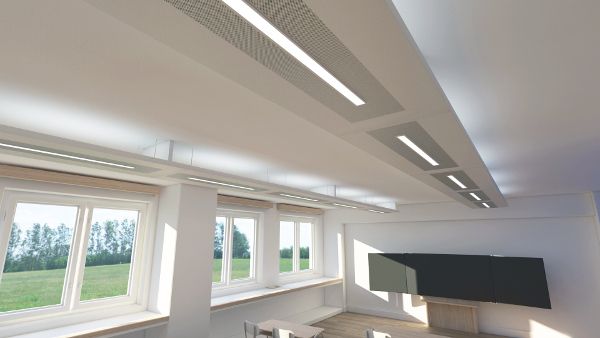 Aluminium Louvre LED Lighting